Military are vehicles and ships with weapon features that are found in the Crisis Sectors in Anno 2205. They defend the colonies in the Arctic and take on the advanced terrorist group in the regions. In Anno 2205, ships are no longer built in shipyards, they are "activated" after the player reaches a certain military level.
Vehicles
Ships are used for military actions in Anno 2205. John Rafferty watches over the player's fleet, encouraging and carrying out upgrades. Ships may be upgraded up to three different ranks, improving their abilities: Veteran, Elite, and Master.
Trivia
Gallery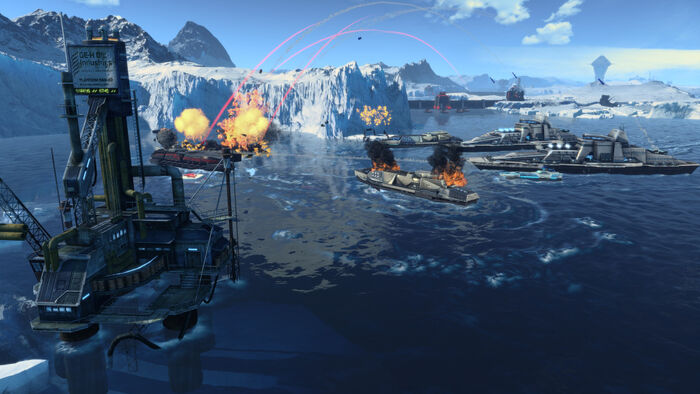 Ad blocker interference detected!
Wikia is a free-to-use site that makes money from advertising. We have a modified experience for viewers using ad blockers

Wikia is not accessible if you've made further modifications. Remove the custom ad blocker rule(s) and the page will load as expected.