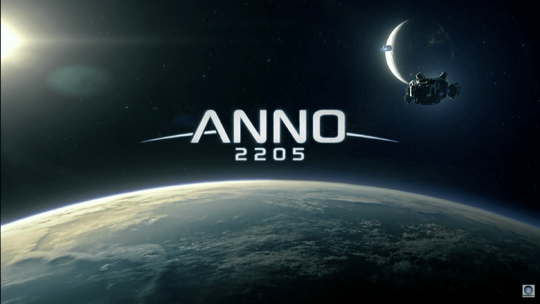 The beloved city-builder takes off into space! The addictive Anno gameplay is back and taking strategic city-building to new heights, launching connections from Earth into space. In Anno 2205 you are part of human-kind's next step into the future with the promise of a better tomorrow. Venture into space and settle on the Moon in the thrilling race for resources and power!
Description
Anno 2205 is the 6th game in the Anno series. Taking place 135 years after the events of Anno 2070, society is now even more advanced and is focusing on settling extreme locations such as the moon and arctic regions. At it's core, the game is still about creating ideal production chains to meet the demands of the cities you are creating in the game. You start the game in the temperate region and will have to spread out your corporation to prosper!
Contents
Game World
Resources
Buildings
Interface
Ad blocker interference detected!
Wikia is a free-to-use site that makes money from advertising. We have a modified experience for viewers using ad blockers

Wikia is not accessible if you've made further modifications. Remove the custom ad blocker rule(s) and the page will load as expected.